Dec
4
Fri
Colloquium: Brian Jackson
Dec 4 @ 3:15 pm – 4:15 pm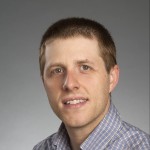 On the Edge: Exoplanets with Orbital Periods Shorter Than a Peter Jackson Movie
From wispy gas giants to tiny rocky bodies, exoplanets with orbital periods of several days and less challenge theories of planet formation and evolution. Recent searches have found small rocky planets with orbits reaching almost down to their host stars' surfaces, including an iron-rich Mars-sized body with an orbital period of only four hours. So close to their host stars that some of them are actively disintegrating, these objects' origins remain unclear, and even formation models that allow significant migration have trouble accounting for their very short periods. Some are members of multi-planet system and may have been driven inward via secular excitation and tidal damping by their sibling planets. Others may be the fossil cores of former gas giants whose atmospheres were stripped by tides.
In this presentation, I'll discuss the work of our Short-Period Planets Group (SuPerPiG), focused on finding and understanding this surprising new class of exoplanets. We are sifting data from the reincarnated Kepler Mission, K2, to search for additional short-period planets and have found several new candidates. We are also modeling the tidal decay and disruption of close-in gaseous planets to determine how we could identify their remnants, and preliminary results suggest the cores have a distinctive mass-period relationship that may be apparent in the observed population. Whatever their origins, short-period planets are particularly amenable to discovery and detailed follow-up by ongoing and future surveys, including the TESS mission.
Jan
22
Fri
Colloquium: Rich Zurek (Host: Jim Murphy)
Jan 22 @ 3:15 pm – 4:15 pm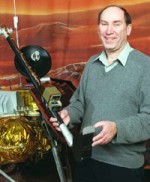 Evolving Perspectives on the Atmosphere and Climate of Mars
            Abstract: The planet Mars has both fascinated and tantalized humankind since the invention of the telescope and now well into the age of exploration from space. The first of three waves of space missions to Mars were flyby spacecraft that returned images of a heavily cratered planet with a thin atmosphere, suggesting Mars was more like the Moon than an older Earth. However, Mariner 9, the first spacecraft to orbit another planet, found vast channel and valley networks carved into its surface, as well as towering volcanoes, suggesting that ancient Mars was once much more Earth-like. Subsequent missions have landed on the planet and new orbiters have probed the planet at ever increasing spatial resolution and spectral coverage. As a result of the latest round of space exploration, Mars is revealed to be a complex, diverse planet— one whose climate has changed dramatically over time from an ancient atmosphere where water was active on its surface to a drier, thinner atmosphere shaped by periodic ice ages, to the present atmosphere where dynamic change continues today.
Dr. Zurek is the Chief Scientist in the Mars Program Office, Project Scientist, MRO.
Subscribe to filtered calendar