Feb
12
Fri
Colloquium: Lauren Woolsey
Feb 12 @ 3:15 pm – 4:15 pm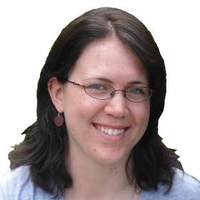 Magnetic Influences on Coronal Heating and the Solar Wind
Abstract
The physical mechanism(s) that generate and accelerate the solar wind have not been conclusively determined after decades of study, though not for lack of possibilities. The long list of proposed processes can be grouped into two main paradigms: 1) models that require the rearranging of magnetic topology through magnetic reconnection in order to release energy and accelerate the wind and 2) models that require the launching of magnetoacoustic and Alfvén waves to propagate along the magnetic field and generate turbulence to heat the corona and accelerate the emanating wind. After a short overview of these paradigms, I will present my ongoing dissertation work that seeks to investigate the latter category of theoretical models and the role that different magnetic field profiles play in the resulting solar wind properties with Alfvén-wave-driven turbulent heating. I will describe the computer modeling in 1D and 3D that I have done of bundles of magnetic field (flux tubes) that are open to the heliosphere, and what our results can tell us about the influences of magnetic field on the solar wind in these flux tubes, including the latest time-dependent modeling that produces bursty, nanoflare-like heating. Additionally, I will present the latest results of our study of chromospheric network jets and the magnetic thresholds we are finding in magnetogram data.
Nov
18
Fri
Colloquium: Karen Olsen
Nov 18 @ 3:15 pm – 4:15 pm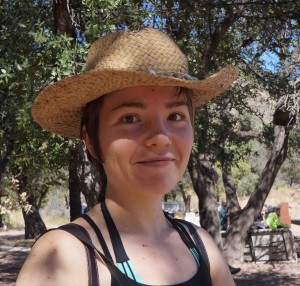 Simulations of the interstellar medium at high redshift: What does [CII] trace?
Dr. Karen Olsen, Arizona State University
We are in an exciting era were simulations on large, cosmological scales meet modeling of the interstellar medium (ISM) on sub-parsec scales. This gives us a way to predict and interpret observations of the ISM, and in particular the star-forming gas, in high-redshift galaxies, useful for ongoing and future ALMA/VLA projects.
In this talk, I will walk you though the current state of simulations targeting the the fine structure line of [CII] at 158 microns, which has now been observed in several z>6 galaxies. [CII] can arise throughout the interstellar medium (ISM), but the brightness of the [CII] line depends strongly on local environment within a galaxy, meaning that the ISM phase dominating the [CII] emission can depend on galaxy type. This complicates the use of [CII] as a tracer of either SFR or ISM mass and calls for detailed modeling following the different ways in which [CII] can be excited.
I will present SÍGAME (Simulator of GAlaxy Millimeter/submillimeter emission) – a novel method for predicting the origin and strength of line emission from galaxies. Our method combines data from cosmological simulations with sub-grid physics that carefully calculates local radiation field strength, pressure, and ionizational/thermal balance. Preliminary results will be shown from recent modeling of [CII] emission from z~6 star-forming galaxies with SÍGAME. We find strong potential for using the total [CII] luminosity to derive the ISM and molecular gas mass of galaxies during the Epoch of Reionization (EoR).
Subscribe to filtered calendar