Sep
20
Tue
Colloquium Thesis Proposal: Ethan Dederick
Sep 20 @ 3:00 pm – 4:00 pm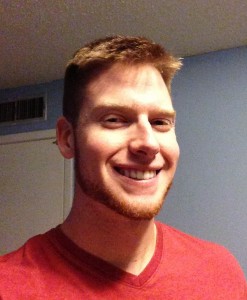 Utilizing Planetary Oscillations to Constrain the Interior Structure of the Jovian Planets
Ethan Dederick
Seismology has been the premier tool of study for understanding the
interior structure of the Earth, the Sun, and even other stars. Yet in this
thesis proposal, we wish to utilize these tools to understand the interior
structure of the Jovian planets, Saturn in particular. Recent observations
of spiral density structures in Saturn's rings caused by its oscillations
have provided insight into which modes exist within Saturn and at what
frequencies. Utilizing these frequencies to compare to probable mode can-
didates calculated from Saturn models will also us to ascertain the interior
profiles of state variables such as density, sound speed, rotation, etc. Using
these profiles in a Saturn model, coupled with tweaking the interior struc-
ture of the model, i.e. the inclusion of stably stratified regions, should
allow us to explain which modes are responsible for the density structures
in the rings, as well as predict where to look to find more such structures.
In doing so, we will not only have a much greater understanding of Sat-
urn's interior structure, but will have constructed a method that can also
be applied to Jupiter once observations of its mode frequencies become
available. In addition, we seek to explain if moist convection on Jupiter is
responsible for exciting its modes. We aim to do this by modeling Jupiter
as a 2D harmonic oscillator. By creating a resonance between moist con-
vective storms and Jovian modes, we hope to match the expected mode
energies and surface displacements of Jupiter's oscillations.
Nov
18
Fri
Colloquium: Karen Olsen
Nov 18 @ 3:15 pm – 4:15 pm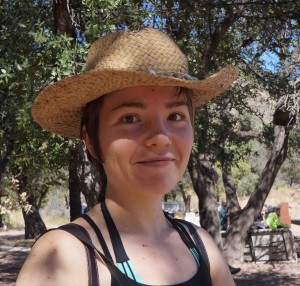 Simulations of the interstellar medium at high redshift: What does [CII] trace?
Dr. Karen Olsen, Arizona State University
We are in an exciting era were simulations on large, cosmological scales meet modeling of the interstellar medium (ISM) on sub-parsec scales. This gives us a way to predict and interpret observations of the ISM, and in particular the star-forming gas, in high-redshift galaxies, useful for ongoing and future ALMA/VLA projects.
In this talk, I will walk you though the current state of simulations targeting the the fine structure line of [CII] at 158 microns, which has now been observed in several z>6 galaxies. [CII] can arise throughout the interstellar medium (ISM), but the brightness of the [CII] line depends strongly on local environment within a galaxy, meaning that the ISM phase dominating the [CII] emission can depend on galaxy type. This complicates the use of [CII] as a tracer of either SFR or ISM mass and calls for detailed modeling following the different ways in which [CII] can be excited.
I will present SÍGAME (Simulator of GAlaxy Millimeter/submillimeter emission) – a novel method for predicting the origin and strength of line emission from galaxies. Our method combines data from cosmological simulations with sub-grid physics that carefully calculates local radiation field strength, pressure, and ionizational/thermal balance. Preliminary results will be shown from recent modeling of [CII] emission from z~6 star-forming galaxies with SÍGAME. We find strong potential for using the total [CII] luminosity to derive the ISM and molecular gas mass of galaxies during the Epoch of Reionization (EoR).
Subscribe to filtered calendar