Apr
15
Fri
Colloquium: Warren Skidmore (Host: Jim Murphy)
Apr 15 @ 3:15 pm – 4:15 pm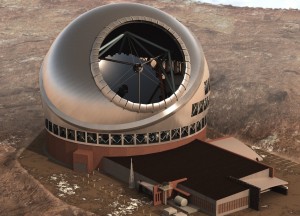 The Thirty Meter Telescope:   The Next Generation Ground Based Optical/InfraRed Observatory
Abstract: After a construction status update, I will describe how the telescope design was developed to support a broad range of observing capabilities and how the observatory is being engineered. I'll discuss some of the observational capabilities that the Thirty Meter Telescope will provide and some of the areas of study that will benefit from the TMT's capabilities, specifically synergistic areas with new and future proposed astronomical facilities. Finally I will describe the avenues through which astronomers can have some input in the planning of the project and potential NSF partnership, prioritizing the development of 2nd generation instruments and directing the scientific aims for the observatory.
Nov
18
Fri
Colloquium: Karen Olsen
Nov 18 @ 3:15 pm – 4:15 pm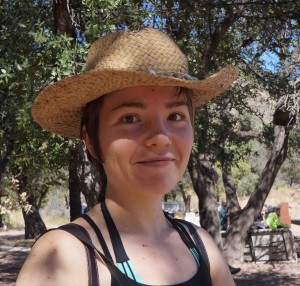 Simulations of the interstellar medium at high redshift: What does [CII] trace?
Dr. Karen Olsen, Arizona State University
We are in an exciting era were simulations on large, cosmological scales meet modeling of the interstellar medium (ISM) on sub-parsec scales. This gives us a way to predict and interpret observations of the ISM, and in particular the star-forming gas, in high-redshift galaxies, useful for ongoing and future ALMA/VLA projects.
In this talk, I will walk you though the current state of simulations targeting the the fine structure line of [CII] at 158 microns, which has now been observed in several z>6 galaxies. [CII] can arise throughout the interstellar medium (ISM), but the brightness of the [CII] line depends strongly on local environment within a galaxy, meaning that the ISM phase dominating the [CII] emission can depend on galaxy type. This complicates the use of [CII] as a tracer of either SFR or ISM mass and calls for detailed modeling following the different ways in which [CII] can be excited.
I will present SÍGAME (Simulator of GAlaxy Millimeter/submillimeter emission) – a novel method for predicting the origin and strength of line emission from galaxies. Our method combines data from cosmological simulations with sub-grid physics that carefully calculates local radiation field strength, pressure, and ionizational/thermal balance. Preliminary results will be shown from recent modeling of [CII] emission from z~6 star-forming galaxies with SÍGAME. We find strong potential for using the total [CII] luminosity to derive the ISM and molecular gas mass of galaxies during the Epoch of Reionization (EoR).
Subscribe to filtered calendar