Oct
9
Fri
Colloquium: Ben Weiner
Oct 9 @ 3:15 pm – 4:15 pm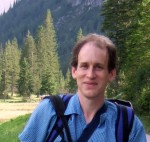 Searching for Dwarf Satellites around Milky Way – Analog Galaxies with the SAGA survey
Ben Weiner, Steward Observatory
Dwarf satellites of massive galaxies are a probe of many issues in galaxy evolution and cosmology, including the nature of low-mass galaxies, star formation at early times, accretion into halos, and the abundance of low-mass dark matter halos. Much attention has been devoted to the number and nature of Milky Way and M31 dwarf satellites, especially the "missing satellites problem." However, we know very little about dwarf satellites outside the Local Group below the mass of the LMC, and we don't know if the MW and M31 satellite systems are typical. The SAGA (Satellites Around Galactic Analogs) survey collaboration aims to address this with both observational and theoretical studies of satellite abundances and properties around Milky Way analog central galaxies. I will present results from our MMT/Hectospec wide field spectroscopic surveys for satellites. We have surveyed the fields of several nearby galaxies that are similar to the Milky Way to detect and spectroscopically confirm dwarf satellites.  We find a range of numbers of satellites, suggesting that there is a significant variance in halo histories.  We also find that not all dwarf systems resemble the Milky Way and M31 systems. I will discuss these results and some of the implications on the life cycle of satellites that we can infer from satellite abundances and properties, including their images and spectra.
Apr
22
Fri
Colloquium: Paul Abell (Host: Nancy Chanover)
Apr 22 @ 3:15 pm – 4:15 pm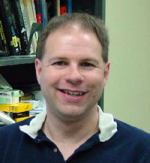 Asteroid Exploration
Paul Abell, NASA Johnson Flight Center
I will present the current status of NASA's Asteroid Redirect Mission (ARM) that is planned for launch in December 2021. Specifically I will discuss how a solar-electric powered robotic spacecraft will visit a large near-Earth asteroid (NEA), collect a multi-ton boulder from its surface, perform a planetary defense technique at the NEA, and return with the boulder into a stable orbit around the Moon. I will also discuss how astronauts aboard an Orion spacecraft will subsequently explore the boulder, conduct investigations during their extravehicular activities, and return samples to Earth. I will demonstrate how the ARM is part of NASA's plan to advance technologies, capabilities, and spaceflight experience needed for a human mission to the Martian system in the 2030s. Finally I will discuss how the ARM and subsequent availability of the asteroidal material in cis-lunar space, provide significant opportunities to advance our knowledge of small bodies in terms of science, planetary defense, and in-situ resource utilization (ISRU).
Subscribe to filtered calendar