Oct
9
Fri
Colloquium: Ben Weiner
Oct 9 @ 3:15 pm – 4:15 pm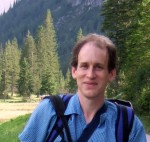 Searching for Dwarf Satellites around Milky Way – Analog Galaxies with the SAGA survey
Ben Weiner, Steward Observatory
Dwarf satellites of massive galaxies are a probe of many issues in galaxy evolution and cosmology, including the nature of low-mass galaxies, star formation at early times, accretion into halos, and the abundance of low-mass dark matter halos. Much attention has been devoted to the number and nature of Milky Way and M31 dwarf satellites, especially the "missing satellites problem." However, we know very little about dwarf satellites outside the Local Group below the mass of the LMC, and we don't know if the MW and M31 satellite systems are typical. The SAGA (Satellites Around Galactic Analogs) survey collaboration aims to address this with both observational and theoretical studies of satellite abundances and properties around Milky Way analog central galaxies. I will present results from our MMT/Hectospec wide field spectroscopic surveys for satellites. We have surveyed the fields of several nearby galaxies that are similar to the Milky Way to detect and spectroscopically confirm dwarf satellites.  We find a range of numbers of satellites, suggesting that there is a significant variance in halo histories.  We also find that not all dwarf systems resemble the Milky Way and M31 systems. I will discuss these results and some of the implications on the life cycle of satellites that we can infer from satellite abundances and properties, including their images and spectra.
Sep
8
Fri
Colloquium: Travis Metcalfe (Host: Jason Jackiewicz)
Sep 8 @ 3:15 pm – 4:15 pm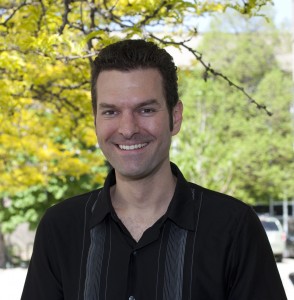 The Magnetic Mid-life Crisis of the Sun
Dr. Travis Metcalfe, Space Sciences Institute
After decades of effort, the solar activity cycle is exceptionally well characterized but it remains poorly understood. Pioneering work at the Mount Wilson Observatory demonstrated that other sun-like stars also show regular activity cycles, and suggested two possible relationships between the rotation rate and the length of the cycle. Neither of these relationships correctly describe the properties of the Sun, a peculiarity that demands explanation. Recent discoveries have started to shed light on this issue, suggesting that the Sun's rotation rate and magnetic field are currently in a transitional phase that occurs in all middle-aged stars. We have recently identified the manifestation of this magnetic transition in the best available data on stellar cycles. The results suggest that the solar cycle may be growing longer on stellar evolutionary timescales, and that the cycle might disappear sometime in the next 0.8-2.4 Gyr. Future tests of this hypothesis will come from ground-based activity monitoring of Kepler targets that span the magnetic transition, and from asteroseismology with the TESS mission to determine precise masses and ages for bright stars with known cycles.
Subscribe to filtered calendar