Feb
12
Fri
Colloquium: Lauren Woolsey
Feb 12 @ 3:15 pm – 4:15 pm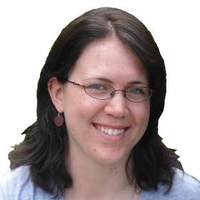 Magnetic Influences on Coronal Heating and the Solar Wind
Abstract
The physical mechanism(s) that generate and accelerate the solar wind have not been conclusively determined after decades of study, though not for lack of possibilities. The long list of proposed processes can be grouped into two main paradigms: 1) models that require the rearranging of magnetic topology through magnetic reconnection in order to release energy and accelerate the wind and 2) models that require the launching of magnetoacoustic and Alfvén waves to propagate along the magnetic field and generate turbulence to heat the corona and accelerate the emanating wind. After a short overview of these paradigms, I will present my ongoing dissertation work that seeks to investigate the latter category of theoretical models and the role that different magnetic field profiles play in the resulting solar wind properties with Alfvén-wave-driven turbulent heating. I will describe the computer modeling in 1D and 3D that I have done of bundles of magnetic field (flux tubes) that are open to the heliosphere, and what our results can tell us about the influences of magnetic field on the solar wind in these flux tubes, including the latest time-dependent modeling that produces bursty, nanoflare-like heating. Additionally, I will present the latest results of our study of chromospheric network jets and the magnetic thresholds we are finding in magnetogram data.
Mar
28
Tue
Joint Physics/Astronomy Colloquium: William Newman
Mar 28 @ 4:00 pm – 5:00 pm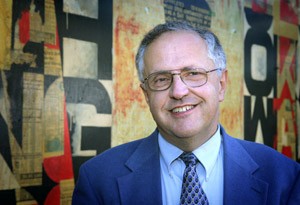 Giant Planet Shielding of the Inner Solar System Revisited: Blending Celestial Mechanics with Advanced Computation
Dr. William Newman, UCLA
The Earth has sustained during the last billion years as many as five catastrophic collisions with asteroids and comets which led to widespread species extinctions. Our own atmosphere was literally blown away 4.5 billion years ago by a collision with a Mars-sized impactor. However, collisions with comets originating in the outer solar system accreted much of the present-day atmosphere. Relatively advanced life on our planet is the beneficiary of a number of impact events during Earth's history which built our atmosphere without destroying a large fraction of terrestrial life. Using very high precision Monte Carlo integration methods to explore the orbital evolution over hundreds of millions of years followed by the application of celestial mechanical techniques, the presentation will explain directly how Earth was shielded by the combined influence of Jupiter and Saturn, assuring that only 1 in 100,000 potential collisions with the Earth will materialize.
Subscribe to filtered calendar