Oct
9
Fri
Colloquium: Ben Weiner
Oct 9 @ 3:15 pm – 4:15 pm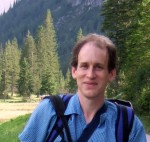 Searching for Dwarf Satellites around Milky Way – Analog Galaxies with the SAGA survey
Ben Weiner, Steward Observatory
Dwarf satellites of massive galaxies are a probe of many issues in galaxy evolution and cosmology, including the nature of low-mass galaxies, star formation at early times, accretion into halos, and the abundance of low-mass dark matter halos. Much attention has been devoted to the number and nature of Milky Way and M31 dwarf satellites, especially the "missing satellites problem." However, we know very little about dwarf satellites outside the Local Group below the mass of the LMC, and we don't know if the MW and M31 satellite systems are typical. The SAGA (Satellites Around Galactic Analogs) survey collaboration aims to address this with both observational and theoretical studies of satellite abundances and properties around Milky Way analog central galaxies. I will present results from our MMT/Hectospec wide field spectroscopic surveys for satellites. We have surveyed the fields of several nearby galaxies that are similar to the Milky Way to detect and spectroscopically confirm dwarf satellites.  We find a range of numbers of satellites, suggesting that there is a significant variance in halo histories.  We also find that not all dwarf systems resemble the Milky Way and M31 systems. I will discuss these results and some of the implications on the life cycle of satellites that we can infer from satellite abundances and properties, including their images and spectra.
Mar
28
Tue
Joint Physics/Astronomy Colloquium: William Newman
Mar 28 @ 4:00 pm – 5:00 pm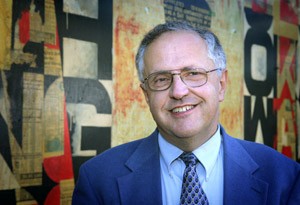 Giant Planet Shielding of the Inner Solar System Revisited: Blending Celestial Mechanics with Advanced Computation
Dr. William Newman, UCLA
The Earth has sustained during the last billion years as many as five catastrophic collisions with asteroids and comets which led to widespread species extinctions. Our own atmosphere was literally blown away 4.5 billion years ago by a collision with a Mars-sized impactor. However, collisions with comets originating in the outer solar system accreted much of the present-day atmosphere. Relatively advanced life on our planet is the beneficiary of a number of impact events during Earth's history which built our atmosphere without destroying a large fraction of terrestrial life. Using very high precision Monte Carlo integration methods to explore the orbital evolution over hundreds of millions of years followed by the application of celestial mechanical techniques, the presentation will explain directly how Earth was shielded by the combined influence of Jupiter and Saturn, assuring that only 1 in 100,000 potential collisions with the Earth will materialize.
Subscribe to filtered calendar