Apr
1
Fri
Colloquium: Hwiyun Kim (Host: Rene Walterbos)
Apr 1 @ 3:15 pm – 4:15 pm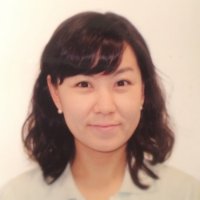 High Resolution Spectroscopy with Immersion Grating Infrared Spectrometer (IGRINS)
Hwihyun Kim, KASI/UT Austin
The Immersion Grating Infrared Spectrometer (IGRINS) is a revolutionary instrument that exploits broad spectral coverage at high-resolution (R=45,000) in the near-infrared. IGRINS employs a silicon immersion grating as the primary disperser of the white pupil, and volume-phase holographic gratings cross-disperse the H and K bands onto Teledyne Hawaii-2RG arrays. IGRINS provides simultaneous wavelength coverage from 1.45 – 2.45 microns in a compact cryostat. I will summarize the performance and various science programs of IGRINS since commissioning in Summer 2014. With IGRINS we have observed such as Solar System objects, nearby young stars, star-forming regions like Taurus and Ophiuchus, the Galactic Center, and planetary nebulae.
The second half of my talk will be focused on the study of ionized and neutral gas in an ultracompact HII region Monoceros R2. We obtained the IGRINS spectra of Mon R2 to study the kinematic patterns in the areas where ionized and molecular gases interact. The position-velocity maps from the IGRINS spectra demonstrate that the ionized gases (Brackett and Pfund series, He and Fe emission lines;Δv ≈ 40km/s) flow along the walls of the surrounding clouds. This is consistent with the model by Zhu et al. (2005, 2008). In the PV maps of the H2 emission lines there is no obvious motion (Δv < ~10km/s) of the molecular hydrogen right at the ionization boundary. This implies that the molecular gas is not taking part in the flow as the ionized gas is moving along the cavity walls.
Aug
26
Fri
Colloquium PhD Defense: Kyle Uckert
Aug 26 @ 3:15 pm – 4:15 pm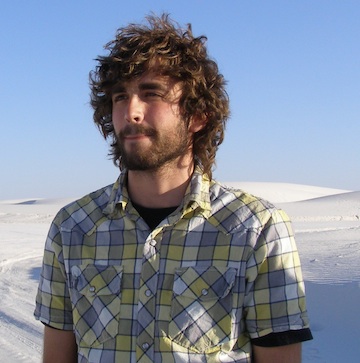 Characterization of Biosignatures within Geologic Samples Analyzed using a Suite of in situ Techniques
Kyle Uckert, NMSU   
Abstract:
I investigated the biosignature detection capabilities of several in situ techniques to evaluate their potential to
detect the presence of extant or extinct life on other planetary surfaces. These instruments included: a laser desorption
time-of- flight mass spectrometer (LD-TOF-MS), an acousto-optic tunable filter (AOTF) infrared (IR) point spectrometer, a
laser-induced breakdown spectrometer (LIBS), X-ray diffraction (XRD)/X-ray fluorescence (XRF), and scanning electron
microscopy (SEM)/energy dispersive X-Ray spectroscopy (EDS). I measured the IR reflectance spectra of several speleothems
in caves in situ to detect the presence of biomineralization. Microorganisms (such as those that may exist on other solar
system bodies) mediate redox reactions to obtain energy for growth and reproduction, producing minerals such as
carbonates, metal oxides, and sulfates as waste products. Microbes occasionally become entombed in their mineral
excrement, essentially acting as a nucleation site for further crystal growth. This process produces minerals with a
crystal lattice distinct from geologic precipitation, detectable with IR reflectance spectroscopy. Using a suite of
samples collected from three subterranean environments, along with statistical analyses including principal component
analysis, I measured subsurface biosignatures associated with these biomineralization effects, including the presence of
trace elements, morphological characteristics, organic molecules, and amorphous crystal structures.
I also explored the optimization of a two-step LD-TOF-MS (L2MS) for the detection of organic molecules and other
biosignatures. I focused my efforts on characterizing the L2MS desorption IR laser wavelength dependence on organic
detection sensitivity in an effort to optimize the detection of high mass (≤100 Da) organic peaks. I analyzed samples
with an IR reflectance spectrometer and an L2MS with a tunable desorption IR laser whose wavelength range (2.7 – 3.45
microns) overlaps that of our IR spectrometer (1.6 – 3.6 microns), and discovered a IR resonance enhancement effect. A
correlation between the maximum IR absorption of organic functional group and mineral vibrational transitions – inferred
from the IR spectrum – and the optimal IR laser configuration for organic detection using L2MS indicates that IR
spectroscopy may be used to inform the optimal L2MS IR laser wavelength for organic detection. This work suggests that a
suite of instruments, particularly LD-TOF-MS and AOTF IR spectroscopy, has strong biosignature detection potential on a
future robotic platform for investigations of other planetary surfaces or subsurfaces.
Subscribe to filtered calendar