Nov
6
Fri
Colloquium: John Wisniewski
Nov 6 @ 3:15 pm – 4:15 pm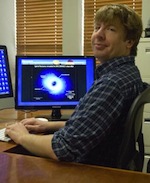 Diagnosing the SEEDS of Planet Formation
John Wisniewski, University of Oklahoma
Circumstellar disks provide a useful astrophysical diagnostic of the formation and early evolution of exoplanets. It is commonly believed that young protoplanetary disks serve as the birthplace of planets, while older debris disks can provide insight into the architecture of exoplanetary systems. In this talk, I will discuss how one can use high contrast imaging techniques to spatially resolve nearby circumstellar disk systems, and how this imagery can be used to search for evidence of recently formed planetary bodies. I will focus on results from the Strategic Exploration of Exoplanets and Disks with Subaru (SEEDS) project, as well as some ongoing follow-up work.
Nov
11
Fri
Colloquium: Amy Simon (Host: Nancy Chanover)
Nov 11 @ 3:15 pm – 4:15 pm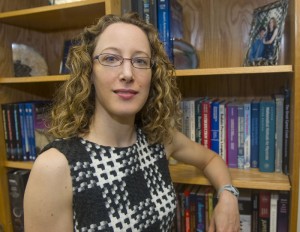 Outer Planets Update
Dr. Amy Simon, NASA
The Hubble Outer Planet Atmospheres Legacy (OPAL) program is a yearly program for observing each of the outer planets over two full rotations. Observations began with Uranus in 2014, adding Neptune and Jupiter in 2015 (Saturn will be included in 2018, after the end of the Cassini mission). These observations have provided interesting new discoveries in their own right, but are also now being combined with observations from a number of facilities, including NASA's IRTF, Keck, the VLA, as well as the Kepler and Spitzer missions to further expand the breadth of science they contain.  This talk will cover the latest observations for each of these planets and what we are learning from these data sets.
Subscribe to filtered calendar