Aug
28
Fri
Colloquium Thesis Proposal: Laura Mayorga
Aug 28 @ 3:15 pm – 4:15 pm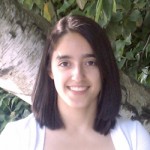 Probing Exoplanet Atmospheric Properties from Phase Variations and Polarization
Laura Mayorga, NMSU
The study of exoplanets is evolving past simple transit and Doppler method discovery and characterization. One of the many goals of the upcoming mission WFIRST-AFTA is to directly image giant exoplanets with a coronagraph. We undertake a study to determine the types of exoplanets that missions such as WFIRST will encounter and what instruments these missions require to best characterize giant planet atmospheres. We will first complete a benchmark study of how Jupiter reflects and scatters light as a function of phase angle. We will use Cassini flyby data from late 2000 to measure Jupiter's phase curve, spherical albedo, and degree of polarization. Using Jupiter as a comparison, we will then study a sample of exoplanet atmosphere models generated to explore the atmospheric parameter space of giant planets and estimate what WFIRST might observe. Our study will provide valuable refinements to Jupiter-like models of planet evolution and atmospheric composition. We will also help inform future missions of what instruments are needed to characterize similar planets and what science goals will further our knowledge of giant worlds in our universe.
Feb
5
Fri
Colloquium: Steve Finkelstein (Host: Kristian Finlator)
Feb 5 @ 3:15 pm – 4:15 pm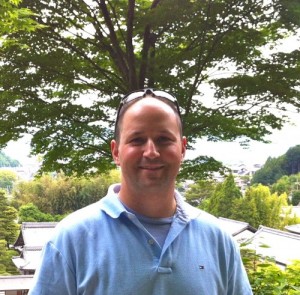 Galaxy Evolution during the Epoch of Reionization
                       Abstract: The advent of the Wide Field Camera 3 on the Hubble Space Telescope has heralded a new era in our ability to study the earliest phases of galaxy formation and evolution.  The number of candidates for galaxies now known at redshifts greater than six has grown to be in the thousands.  This allows us to move beyond mere counting of galaxies, to endeavor to understand the detailed physics regulating the growth of galaxies.  I will review the recent progress our group in Texas has made in this arena using the exquisite datasets from the CANDELS and Frontier Fields programs.  Specifically, our detailed new measurements of both the evolution of the stellar mass function and rest-frame UV luminosity function now allow us to probe the effect of feedback on low-mass galaxies, the star-formation efficiency in high-mass galaxies, and the contribution of galaxies to the reionization of the universe.  Our most recent result comes from the Frontier Fields, where we have used an advanced technique to remove the light from the cluster galaxies to uncover z > 6 galaxies as faint as M_UV=-13.  Our updated luminosity functions show no sign of a turnover down to these extremely faint levels, providing the first empirical test of reionization models which require such faint galaxies, and is in modest tension with simulations which predict a turnover at brighter levels.   I will also discuss our spectroscopic followup efforts, which have yielded two of the four highest redshift confirmed galaxies, and also provide further insight into reionization, by the scattering of Lyman alpha emission by neutral gas in the intergalactic medium.  I will conclude with a look ahead to the problems we can expect to tackle with ALMA, JWST, and even more future facilities.
Subscribe to filtered calendar