Jun
27
Tue
Colloquium PhD Defense: Laura Mayorga
Jun 27 @ 2:45 pm – 3:45 pm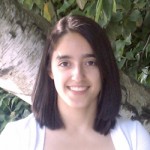 The Orbital and Planetary Phase Variations of Jupiter-Sized Planets: Characterizing Present and Future Giants
Laura Mayorga, NMSU
It is commonly said that exoplanet science is 100 years behind planetary science. While we may be able to travel to an exoplanet in the future, inferring the properties of exoplanets currently relies on extracting as much information as possible from a limited dataset. In order to further our ability to characterize, classify, and understand exoplanets as both a population and as individuals, this thesis makes use of multiple types of observations and simulations.
Firstly, direct-imaging is a technique long used in planetary science and is only now becoming feasible for exoplanet characterization. We present our results from analyzing Jupiter's phase curve with Cassini/ISS to instruct the community in the complexity of exoplanet atmospheres and the need for further model development. The planet yields from future missions may be overestimated by today's models. We also discuss the need for optimal bandpasses to best differentiate between planet classes.
Secondly, photometric surveys are still the best way of conducting population surveys of exoplanets. In particular, the Kepler dataset remains one of the highest precision photometric datasets and many planetary candidates remain to be characterized. We present techniques by which more information, such as a planet's mass, can be extracted from a transit light curve without expensive ground- or space-based follow-up observations.
Finally, radial-velocity observations have revealed that many of the larger "planets" may actually be brown dwarfs. To understand the distinction between a brown dwarf and an exoplanet or a star, we have developed a simple, semi-analytic viscous disk model to study brown dwarf evolutionary history. We present the rudimentary framework and discuss its performance compared to more detailed numerical simulations as well as how additional physics and development can determine the potential observational characteristics that will differentiate between various formation scenarios.
Exoplanet science has already uncovered a plethora of previously unconsidered phenomenon. To increase our understanding of our own planet, as well as the other various possible end cases, will require a closer inspection of our own solar system, the nuanced details of exoplanet data, refined simulations, and laboratory astrophysics.
Jul
3
Mon
Colloquium PhD Defense: Nigel Mathes
Jul 3 @ 2:00 pm – 3:00 pm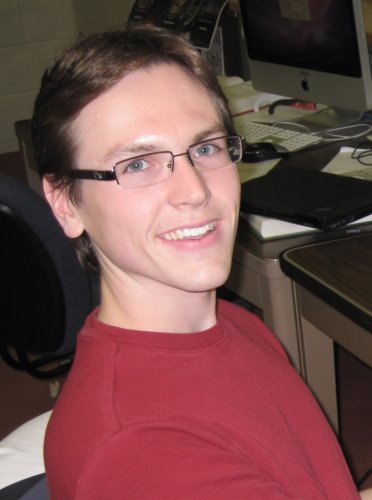 The Vulture Survey of MgII and CIV Absorbers: Feasting on the Bones of Spectra Left to Die
Nigel Mathes, NMSU
Abstract:
We present detailed measurements of the absorption properties and redshift evolution of MgII and CIV absorbers as measured in archival spectra from the UVES spectrograph at the Very Large Telescope (VLT/UVES) and the HIRES spectrograph at the Keck Telescope (Keck/HIRES) to equivalent width detection limits below 0.01 angstroms. This survey examines 860 high resolution spectra from various archival data sets representing 700 unique sightlines, allowing for detections of intervening MgII absorbers spanning redshifts 0.1 < z < 2.6 and intervening CIV absorbers spanning redshifts 1 < z < 5. We employ an accurate, automated approach to line detection which consistently detects redshifted absorption doublets. We observe three distinct epochs of evolution in the circumgalactic medium (CGM) as traced by MgII and CIV absorbers. At high redshifts, from 3 < z < 5, galaxies rapidly build up a metal enriched halo where, despite significant evolution in the ionizing background, the production of metals through star formation driven outflows dominates observed trends increasing the number of observed absorbers per redshift path length towards z = 3. At mid redshifts, from 2 < z < 3, a large cosmic increase in the global star formation rate drives large numbers of high column density outflows into the halos of galaxies. At this time, metal line absorption of all species is increased above all other epochs. At low redshifts, for z < 2, the universe becomes more quiescent in both star formation and ionizing background. Weak, low column density MgII absorbers proliferate, while strong MgII absorbers likely fragment or re-accrete onto their host galaxy. Strong CIV absorbers, at this time, still increase in number per absorption path, while their weaker counterparts begin to disappear. MgII and CIV absorbers appear to originate in star formation driven outflows, but their different evolutionary properties imply they represent two physically distinct phases of gas. These two phases comprise the CGM and contribute separately to the cycle of baryons into and out of galaxies.
Subscribe to filtered calendar